About us
At Taste of Thai Broadmeadows, we are proud to provide a fresh, wholesome lunch to satisfy a wide variety of palates. We cook and serve hot, delicious Halal, Thai meals and tasty desserts in the Coburg area. We use the freshest and highest quality ingredients to create cuisine that is as delicious as it is visually appealing. We have so many items you will surely find something to curb your appetite. Whether you are having lunch with family, coworkers or friends, our delicious food comes at a good value. Taste of Thai Broadmeadows has a great a reputation for delicious food, affordable prices, and outstanding customer service.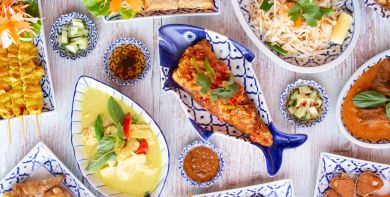 Reviews
mmmmelzo
"Delicious Pad Thai and Pas See Eew. Try the Tom yum rice with chicken - absolutely delightful. Food is always delivered hot and really quickly."
16/02/2020
Kerri
"this is yum food we love it"
11/01/2020